Ally Invest Review - finding the best online broker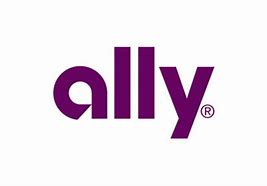 This Ally Invest review will help you decide whether their services are right for you if you're a:
           ... new investor looking for your first broker. 
           ... an experienced investor thinking about changing brokers..
Ally Invest Review:


Company Background:

Ally has scooped up many awards in recent years for its excellent all round online broker capabilities. We wanted to find out if they lived up to the hype!

Our page on finding the best brokerage outlines five important points to look for in an online broker:
Financial stability and security,
Low fees
Good customer service/range of products
Strong additional features
Other "useful services".
Let's have a look at how Ally looks on these measures:
Ally Invest Review:


1) Financial stability and security:

For peace of mind, this is absolutely vital for investors to get right. The most important thing is to make sure the broker is properly regulated. Ally is regulated by FINRA (Financial Industry Regulatory authority) and is committed to full compliance of their policies. Ally are a member of the Secuities Investor Protection Corporation (SIPC), meaning that customer claims of up to $500,000 are protected, including up to $250,000 of cash. More information can be found at www.sipc.org

What impressed us when we completed our Ally Invest review is that they've have gone beyond this. Their clearing firm have taken out insurance to supplement this SIPC protection meaning that if SIPC claims are exhausted then the additional insurance becomes available to customers and provides protection for securities and cash up to an aggregate of $150 million.

Security goes beyond the safe custody of your assets. Ally use powerful firewalls for confidentiality and also to encrypt your information. They protect your account by using security questions and an on-screen keypad for password entry. There is also a limit on failed login attempts as well as customized automatic logoff (you can set the time on this).

Ally has been offering online brokerage since 2005 (It was TradeKing). They are owned by Ally Financial Inc which is a publicly listed company on the New York Stock Exchange. Ally Financial Inc were known as GMAC and was founded back in 1919.

Ally Invest Review:


2) Fees


Ally do very well here. If you are buying stocks or ETFs then the current rate is a flat $4.95 per trade. This compares very favorably to the market. You can also trade options for 65c per contract + $4.95 base. This means a 10 contract option trade would cost you $11.45 - again looks like excellent value to us.

Such low fees may make you wonder if there is an inactivity fee. The answer is yes, but we think it's very reasonable and most investors (not just traders) shouldn't pay it.

The inactivity fee will only apply if you have not traded in an entire year and the value of your account is less than $2,500. You should be able to easily avoid these charges! To transfer to Ally from another broker would require you filling in a asset transfer request form (ACAT) and there's no charge for incoming ACAT transfers.
Ally Invest Review:


3) Good customer service and range of products:

Ally offer a superb range of products. You can trade Stocks, ETFs, Options (equity, Index and ETF), Mutual Funds and Fixed Income.
The company also prides itself on its award winning customer service. It has very fast phone help, highly trained brokers, a live online chat option and good email responses.
We always advise investors simply to give potential trading firms a call to see if you like their approach. Yes - this can depend on who picks up the phone at their end, but basically it serves as a test drive of the service.

Ally Invest Review:


4) Additional features::

For the more advanced among you, then Ally do give you the ability to short stock and trade on margin. This can be very dangerous, though, so we advise you to be careful. From the point of view of a pure dividend investor, this is largely insignificant in our Ally review.

From time to time Ally offer attractive introductory offers, many of which really caught our eye...
Ally Invest Review:


5) Useful services:

Ally advisors is a separate part of the business and was set up in 2014 for those who don't want to manage their portfolios themselves. This offers professional-grade managed portfolios designed by Ibbotson Associates, which itself is now owned by Morningstar.

Other useful services offered include, Stock, ETF and mutual fund screeners, a maxit tax manager, options and strategy scanners, as well as probability and profit and loss calculators.

In summary...
We think Ally Invest offers a highly comprehensive service with very attractive fees. It is no surprise that they have all those awards.
However, our review should serve only as a starting point for your research. That said we give their service a serious endorsement. 
Head to their website https://www.ally.com/invest/ for more information. 
---

Mike - six-figure dividend earner
Got a BURNING dividend question for 6-figure dividend earner Mike Roberts?
What is it that you really want to know about investing?
Submit a query and Mike will write a page in response.

PLEASE NOTE - in accordance with our terms of use, responses are meant for education / interest only. We do not give specific financial advice.

---