What are dividends?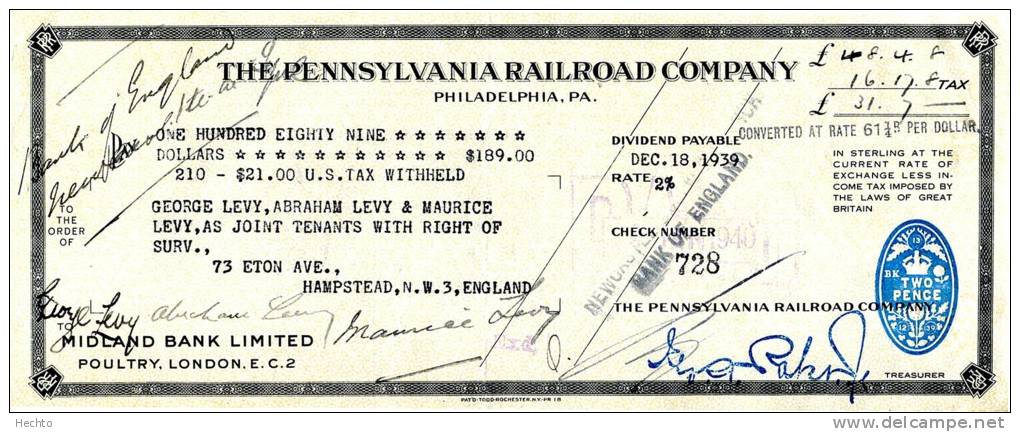 What are dividends? - The basics

A dividend is a payment made to shareholders. View it as a reward for owning the company's stock.
The payment is made from the after tax profits (earnings) the company makes.
It is possible for a company to pay dividends if it has not made a profit in the year (it can dip into its reserves/retained earnings) but in the long run the company must generate the cash for the dividend to be sustainable.
You will receive the amount per share that is declared by the board of directors. For example, Walmart is currently paying $2.04 a year as a dividend (51c quarterly) so if you owned 1,000 shares in Walmart then you'd be earning $2,040 per year.
What are dividends? - What role do they play in my financial plan?
A dividend is important to you as an investor as it is real "tangible" cash paid into your bank or brokerage account. It enables you to realize a return from your holding without selling any shares.
This is particularly important if the market is in a slump as it means you don't have to sell out at an undervalued level. It also means you don't need to constantly assess which stocks in your portfolio you need to sell to raise cash.

What are dividends? - How are they paid out?
A dividend is normally paid in cash although it is possible to pay you in more shares, known as a "stock dividend" in the United States or a "scrip dividend" in the United Kingdom. Most large companies pay their dividends quarterly in the US and semi annually in the UK and Australia.
From time to time, you may get paid a special dividend.
This is typically because of a windfall for the company such as the sale of a subsidiary or because the company wants to distribute excess cash to the shareholder. It can also be for tax reasons, such as the $4 special dividend Brown Forman paid in December 2012 ahead of dividend tax rates being raised for higher earners.
The beauty of dividend payments is that the income is truly passive. You, along with the other shareholders, effectively hire a board of directors who go to work for you to try to earn you as a high a return on your investment as possible.
If you own the stock then they will pay you whether you are eating, sleeping, working, lying on the beach, or playing golf.
What you do with the dividends is up to you. You can spend the cash, reinvest in other stocks or bonds, pay down the mortgage, gift it to relatives or give it to charity.

What are dividends? - A change in the investor's mindset
We believe dividends are vital in helping you think of your investments more like a business owner rather than a stock speculator.
We think that focusing on dividends enables you to concentrate more on the long term earning power of the business, rather than worrying about the day to day fluctuations in the stock price. Stocks that pay consistent dividends tend to show more resilience than non-payers in weak markets anyway.
It is important to remember that the earnings that a firm generates are YOUR earnings as a shareholder, not the firm's nor the directors'. This means that if they don't pay you the cash then they should have something better to do with the cash which, if spent wisely, should lead to greater dividends later on.
Other options directors have for investing these earnings rather than paying a larger dividend can include: making acquisitions, spending on capital projects, paying down debt or buying back shares to increase their value.
If you don't have time to study individual stocks or you would like to diversify your cash more widely then you can look to invest in ETFs (Exchange Traded Funds) or in mutual funds. Many of these pay regular dividends and allow you to take advantage of the underlying securities in these funds.
What are dividends? If you're still 100% not sure, click here for the dictionary definition.

---

Mike - six-figure dividend earner
Got a BURNING dividend question for 6-figure dividend earner Mike Roberts?
What is it that you really want to know about investing?
Submit a query and Mike will write a page in response.

PLEASE NOTE - in accordance with our terms of use, responses are meant for education / interest only. We do not give specific financial advice.

---