My top 10 investing lessons to reach financial independence through dividend stocks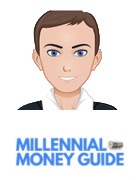 I've learned some hard investing lessons over the last 11 years from first investment to six-figure dividend income.
Popular website millenialmoneyguide.com approached me for my top 10 tips and here they are...
Top 10 investing lessons:
Lesson 1: 
Treat stock market investing as "business like".
Ben Graham said in "The Intelligent Investor" that "Investment is most intelligent when it is most businesslike". It is important for you to know exactly what you are buying. If you buy a stock then you are buying an ownership piece of the underlying business. You should concern yourself on how that underying business performs in much the same way you would if you bought your local restaurant.
If you owned a local restaurant then you'd be interested in the number of customers coming in, the revenue you earn from them, the number and cost of your chefs/employees, the rent on the property, the cost of food, your profit margins, etc. It is unlikely you'd be calling a business broker every day for a quote on the value of the business.
In the same way, if you own McDonald's shares the you should focus on their revenue, margins, earnings, balance sheet, cashflow, dividends etc. You shouldn't concern yourself with the day to day value of the business (which is the stock market quote). Ultimately if you buy a piece of a business that performs well and you didn't overpay then it is highly likely that in the long run you'll earn a good return on your investment. Graham summed this up by saying "the market is there to serve you not to instruct you."

Top 10 investing lessons:
Lesson 2: 
Focus on high quality businesses.
Over the years, I've invested in some great businesses and in some distinctively average businesses. Trust me, investing in a good business is far more enjoyable if you haven't overpaid! What makes a good business, though? A good business is one that has high barriers to entry that enables it to earn high returns on its invested capital over a long period of time. Average businesses do not have barriers to entry which means that they cannot earn much above their cost of capital over long periods of time as, if they were to, then competition would come into the market and reduce their returns.
It is not always easy to pick out barriers to entry but certain clues are that the company has pricing power, captive customers, strong cashflows, a consistent and high market share, and earns very high returns on capital employed over a long period of time.
Top 10 investing lessons:
Lesson 3: Be careful with value and dividend traps.
If a stock is cheap then there could be a good reason for it. It could be a "value trap". This means the stock looks cheap on its price/earnings (p/e) ratio but the earnings maybe about to plummet which means the p/e ratio will shoot up again and the stock may not be so cheap. The same can be true for dividend traps where price falls make the dividend yield look very high when in fact what happens is the dividend gets cut. Cheap shares and high dividend yields can result in bargain investments but often they are traps so require very close examination to see if they are good long term investments.

Top 10 investing lessons:
Lesson 4: 
Price is important.
We've mentioned above that you should focus on high quality businesses but you should be careful not to overpay. Think about it this way, if you buy a stock that is trading on a p/e of 50 then your earnings yield (100/50) is just 2%. Currently you can buy 10 year risk free treasuries at around 2.2% so the only way it would make any sense to buy a stock at a p/e of 50 is if the company has very quick earnings growth. Betting on that earnings growth reduces your "margin of safety" and adds a lot of risk to your investment. Ultimately if you buy very high quality companies you'll probably do ok but, if you overpay, you could be waiting a long time to realize a decent return on your investment as earnings "catch up" with the price, so be careful with the prices you pay.

Top 10 investing lessons:
Lesson 5: 
Be patient!
Phil Carret was one of the best investors of the 20th century and when asked what the secret of his success was he replied with one word – "Patience." If you manage to get hold of high quality businesses at reasonable prices then just keep hold of them because the wonders of time and compounding will work their magic for you.
Einstein was reputated to say that compounding was the eighth wonder of the world. It's power can be enormous. You can read more about it here.

Top 10 investing lessons:
Lesson 6: 
Don't let "the market" control your emotions.
One of the most important aspects to investing is to keep a steady temperament. The market will play around with your emotions all the time but it is important not to get too excited when things are going well or too depressed when times are tough. Try to remain objective, rational and unemotional. Focus on what matters which is the underlying securities and how you value them. When differentials open up between the quoted price and your intrinsic value then act on your judgement!

Top 10 investing lessons:
Lesson 7: 
Read and learn as much as you can.
There are so many great investors out there and you can learn something from them all. I have spent years reading and learning from so many. You can read all of Buffett's letters to shareholders, read the likes of Graham, Lynch, Schloss, Fisher, Templeton, Munger, Marks, Greenblatt, etc etc. They all offer valuable lessons from their experiences both good and bad – why wouldn't you want to learn from these greats if you are to be a good investor yourself?
"The more you learn, the more you earn" is another Buffett quote and a lifetime of learning could end up being very rewarding for you in many ways.
Top 10 investing lessons:
Lesson 8: 
Pay attention to the balance sheet.
The balance sheet is split into two. You have what you own on one side (assets) and what you owe on the other (liabilities). If assets are greater than liabilities then the difference is equity. What I have learnt is that you can't write down the value of liabilities (if you want any equity value) but you can write down the value of assets. What looks like a solid balance sheet can very quickly turn sour with impairment charges and losses eating into equity.
A company that can't meet its obligations will go into bankruptcy. Clearly then, the greater the proportion of liabilities to assets, the greater the risk to the company. Clearly debt is a big risk but other liabilities such as pension deficits, trade payables or lease obligations can result in bankruptcy. My lesson is to have a good look at the balance sheet and be very careful about investing in companies with a lot of debt or significant liabilities.
Top 10 investing lessons:
Lesson 9: 
Good management is vital.
If you own a stock then you own a piece of the business. The management are the "guardians" of your asset. They have a fiduciary duty to act in your best interests. You should monitor potential investments and your current investments carefully to make sure management are running the company for the owners and not to line their own pockets.
Management should therefore be excellent capital managers as well as business operators. It means they shouldn't overpay for acquisitions or share buybacks. It means reported profits shouldn't consistently differ from "adjusted" profits. It means their pay and compensation (including stock options) should be reasonable. Ideally, they'd have significant ownership interest in the company as well so their incentives are aligned with yours.
Top 10 investing lessons:
Lesson 10: Stick to what you understand.
We've made this our last lesson but is probably our most important. It is vital that you stick to buying securities and businesses that you fully understand. Warren Buffett calls this your "circle of competence." It doesn't matter how big your circle is but it is important you know where the boundaries are. If you start buying shares in companies that you don't understand or can't explain then your margin of safety is diminishing and you are taking on unnecessary risk. You would never buy a private business that you don't understand so you shouldn't buy stocks (or other securities) that you can't understand.

---
Check out MillenialMoneyGuide.com for other great articles on side hustles, saving and minimizing debt. 
---

Mike - six-figure dividend earner
Got a BURNING dividend question for 6-figure dividend earner Mike Roberts?
What is it that you really want to know about investing?
Submit a query and Mike will write a page in response.

PLEASE NOTE - in accordance with our terms of use, responses are meant for education / interest only. We do not give specific financial advice.

---